Main Page
From TLKMuck Wiki
(Difference between revisions)
Line 2:
Line 2:

{{maint|date=Saturday, July 25th|time=2pm Eastern (10am Pacific/MUCK time)|length=six hours}}

{{maint|date=Saturday, July 25th|time=2pm Eastern (10am Pacific/MUCK time)|length=six hours}}

<blockquote style="background-color: lightgrey; border: solid thin grey;">

<blockquote style="background-color: lightgrey; border: solid thin grey;">

+

<B>07/25 @ 17:09 Pacific:</B> The server maintenance is still in progress and should hopefully be wrapped up with the hour.

<B>07/25 @ 17:09 Pacific:</B> The server maintenance is still in progress and should hopefully be wrapped up with the hour.

</blockquote>

</blockquote>
---
Revision as of 01:19, 26 July 2009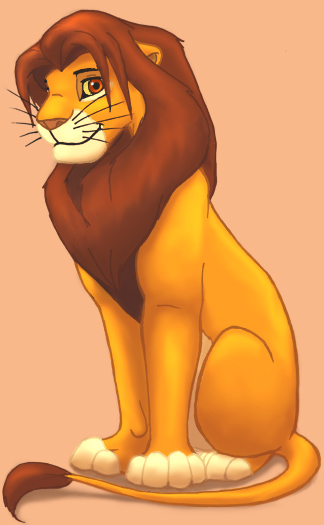 TLKMuck is scheduled to undergo maintenance on Saturday, July 25th beginning at 2pm Eastern (10am Pacific/MUCK time) and should last for approximately six hours.

Please bear in mind that maintenance does not always go as planned and intermittent outages could occur throughout the day.

If anything unexpected occurs, an announcement will be posted here and on the TLKMuck Discussion Forums. If you have questions, please email the administrators.
07/25 @ 18:18 Pacific: The server maintenance is still in progress. Danur is working on the issue and will get us back up and running ASAP. :)
07/25 @ 17:09 Pacific: The server maintenance is still in progress and should hopefully be wrapped up with the hour.
Welcome to TLKMuck!
Enter a world where you can take on the persona of an inhabitant of the Pride Lands. Move through the Pride Lands in search of food, meeting friends and enemies alike along the way. Converse with characters from creative expansions upon the movie's story. Fight for your life against a fierce cheetah, chase a troublesome hyena, or lie in the sun with a beautiful lioness. Relive the excitement, the grandeur, the fun of The Lion King - interactively!
More Information
For more information, check out these links:
If the muck is unavailable or non-responsive, please email the administrators to let us know it's offline.
The Lion King and Simba are ©1994 Disney.